A Florida school board member asked during a school board meeting how "woman" was defined in a proposed sex education curriculum, noting that parents wanted a clear answer to weigh whether to pull their children out of the district.
Broward County Public Schools have been debating on the proposed sex education curriculum since the district reworked the curriculum due to pressure from the Florida Department of Education. At a school board meeting on March 28th, school board members clashed on defining what a woman is after a public comment period addressed the curriculum.
School board member Brenda Fam of District 6 shared questions that BCPS parents had asked her.
STATES PASS UNIVERSAL SCHOOL CHOICE AMID PARENTAL RIGHTS MOVEMENT: 'TEACHERS UNIONS AWAKENED SLEEPING GIANT'
"Some of my parents had some questions that I actually posed and didn't get a response for. They wanted to know what the definition of a woman is for the sexual education curriculum in Broward County," said Fam. "They want to know what individuals can get pregnant and what individuals can give birth. They want to know those definitions as well. I think this, especially, with school vouchers and school choices, this is going to weigh heavily on them whether or not not they choose to leave the school system or whether they stay based on some of these responses. And they are very serious, and they want answers to these questions."
The superintendent responded that there was "no clear-cut answer."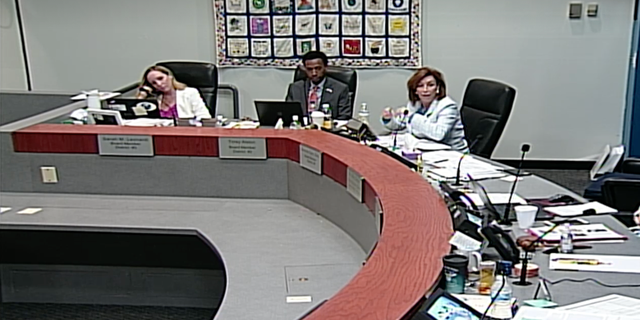 "They want to know what the definition of what a woman is in the sexual education curriculum for Broward County. That question is more than a question. It is a thought process, it's an examination, a lot of laws based on a lot of things ," Broward County Public Schools Superintendent Earlean C. Smiley said.
"I guess I'm procrastinating and hesitating because there is no clear-cut answer I can give you at this point," Smiley added.
Fam pushed further by asking why the board is unable to define clearly "what's a man and what's a woman." Another school board member Sarah Leonardi of District 3 respondent to Fam, appearing to be irritated by Fam's line of questioning.
UTAH GOVERNOR SIGNS MAJOR EDUCATION FUNDING BILL, BECOMING THIRD STATE TO ENSHRINE SCHOOL CHOICE INTO LAW
"This curriculum, the policy, the support guide, the goal of all of us being here is to support children and to educate children," Leonardi said. "And not to engage in a political line of questioning that distracts from that mission. I just think it's very important that we stick to the purpose of, again, the curriculum, the policy, the support guide, which is to support children and not get distracted by other agendas."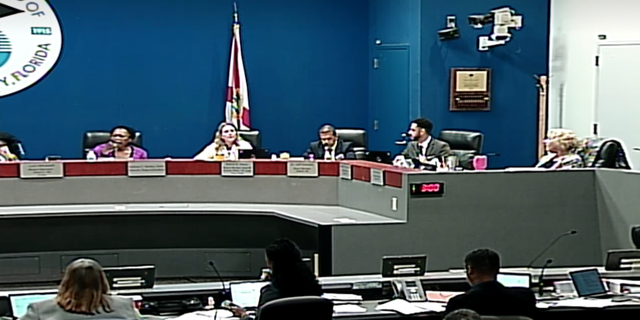 "Just to respond to that, the curriculum is required to fully inform parents," Fam responded, "so they can consent or say no, they do not want to consent to having their child receive sexual education. So, I think this is crucial terms. I think they're actually very basic terms that somehow this shouldn't be a difficult response to acquire."
The authors of the "Family Life and Human Sexuality" curriculum said that the BCPS school board will address Fam's question at a later date. So far, it is not immediately clear if the current draft of the curriculum already contains a definition of "woman" or any other gender-related terms.
The board will vote on a finalized version of the sex education curriculum at a later date. BCPS did not immediately respond to Fox News Digital's request for a comment.
IOWA GOV KIM REYNOLDS SIGNS HISTORIC SCHOOL CHOICE BILL: 'WE WILL FUND STUDENTS NOT SYSTEMS'
The Fam's comments came after Florida Republican Gov. Ron DeSantis signed universal school choice into law, resulting in the Sunshine State becoming the 4th state to pass such a law.
School choice became a salient issue after the COVID-19-induced lockdowns sparked a conversation on the scope of the government's authority and the type of content that should be taught to children from public school curricula.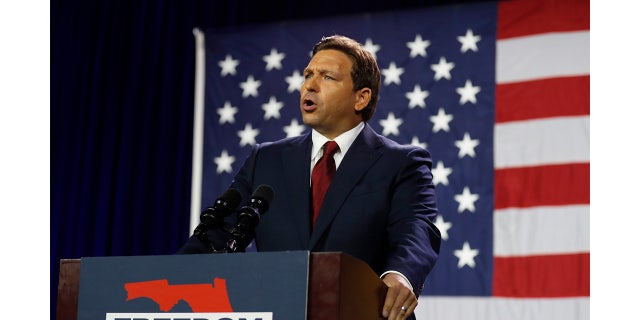 CLICK HERE FOR THE FOX NEWS APP
DeSantis' policies underscore the phenomenon of parents across the country paying closer attention to school boards by challenging progressive curricula and contesting books they deem inappropriate.
Tags:
definition of education with reference
,
meaning and concept of education