(Note: This article discusses sexual assault and other serious issues pertaining to mental health.)
Health professionals nationwide gathered together earlier this month to focus on an important topic: interprofessional collaboration. In support of this year's Thought Leaders conference theme, "It Takes a Village," Southern New Hampshire University (SNHU) brought an array of speakers with backgrounds in public health, clinical mental health, nurse education and more to discuss regional and national healthcare topics .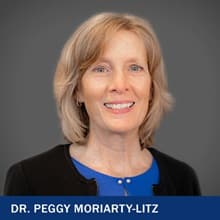 "Experts shared their research and best practices for educating and addressing a variety of health concerns," said Dr. Peggy Moriarty-Litz, EdD, MS, RN, CNE, the chief nursing administrator and executive director of nursing programs at SNHU. "Through cooperation and collaboration, SNHU has developed partnerships with healthcare systems, academic institutions and community partners to continue these important conversations."
Sponsored by Catholic Medical Center, The Elliot, Dartmouth Health and Harvard Pilgrim Health Care, the 6th annual Thought Leaders conference was an opportunity for attendees to learn from leaders in their field while also earning contact hours that are important for ongoing licensure.
SNHU Nursing is accredited as a provider of nursing continuing professional development by the American Nurses Credentialing Center's (ANCC) Commission on Accreditation. If participants attended both days of the Thought Leaders conference, they could earn up to seven contact hours.
Interprofessional Education Examples from the Conference
The seven sessions that made up this year's Thought Leaders conference gave attendees a glimpse into the world of many health professions and how their intersection is important to achieve a healthy community.
Some of the sessions included:
Programming Related to Opioid Use Disorder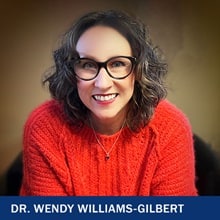 SNHU Academic Strategy and Program Manager Wendy Williams-Gilbert, PhD, RN, is deeply focused on opioid use disorder and a community-based modification-first approach to managing it. She shared her experience working in opioid-related programming and the need to meet individuals where they're at, with empathy, during her Thought Leaders session.
"Addiction work has such a huge stigma, but almost everyone I have met in my life has some connection with addiction," she said. "This work has some of the greatest outcomes when healthcare providers are able to engage intentionally with individuals and meet them where they are in their healthcare journey."
Williams-Gilbert hopes attendees walk away from her session thinking a bit more about biases relating to addiction, how patients are treated and the significant impacts simple changes can make.
"I was so honored to be accepted to speak in this forum," Williams-Gilbert said. "The more conversations about opioids and addiction, the better care individuals can receive."
Playing, Reading and Voting for Health
Chris Chanyasulkit, PhD, MPHthe president of the American Public Health Association (APHA), delivered a keynote address about how public health is everywhere and is everything — and how it can be used to promote health equity.
She challenged participants to play, read and vote for equity and public health:
Play: People have been working hard over the last few years. It's important to take a break with activities such as taking a walk or knitting.
Read: There's a lot of health distrust in the country today. Supporting efforts to get people to read again through partnerships and interpersonal connections can help combat misinformation.
Votes: Elected officials at the state and local levels make important decisions that impact public health, such as public transportation and public housing, so Chanyasulkit encourages people to vote (or even run for office) with health in mind.
As the president of the APHA, continuing education, interprofessional collaboration and professional development are front of mind for Chanyasulkit, and they are present in all of the organization's efforts and opportunities for health professionals.
"So, with this emphasis on interprofessional collaboration and continuing professional development, I thank SNHU for the opportunity to let me present more about APHA, our advocacy priorities, and my priorities to get our nation back to playing, reading and voting for health at your Thought Leaders 2023 Conference."
Addressing the Stigma Around Sexual Assault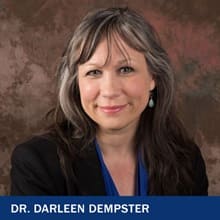 Darleen Dempster, PhD, LPC/S, NCC, ACSa clinical faculty member for SNHU's master's in counseling program, addressed the stigma around sexual assault in a presentation with FeAunte Preyeara Title IX Coordinator at Life University.
Dempster has devoted much of her career to sexual assault prevention and intervention and believes others in the health professions should learn more about it too.
"Sexual assault continues to wreak havoc on individual lives, underscoring the need for both supportive services for survivors and also programs that seek to curb the incidence," Dempster said. During Dempster and Preyear's session, the two also shared research that shows how some people face even greater barriers when it comes to disclosure and seeking care, including Black women survivors of sexual assault.
Dempster believes education is the way to start diminishing the dangerous myths and stigma around sexual assault that persist in society. "When we are aware of rape myths and victim blaming as providers, we are able to address these to create a more accepting and healing environment for survivors," she said.
She believes professional development is especially important to healthcare because healthcare providers often encounter social issues that impact their patients. Events such as Thought Leaders help health professionals learn about tried and true best practices, insights, tools and perspectives that can support them in their roles.
What are the Benefits of Interprofessional Collaboration?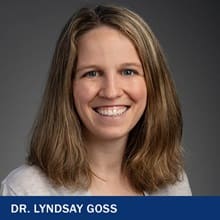 The Thought Leaders series has historically been an inter-professional conference, according to Lyndsay Goss, DNP, RN, CNE, NPD-BCa director of continuing professional development in nursing at SNHU and a member of the conference's planning team.
The emphasis on "collaboration" this year emphasizes the need for those in community health, education, health information technology, healthcare administration, nursing, mental health and public health to work together to achieve health and wellness.
"My hope is that participants will feel inspired to go back into their places of practice to share what was learned with others," Goss said. "I hope there are key takeaways on the importance of interprofessional collaboration and how continued communication across disciplines can lead to improved strategies to address social and structural determinants of health and address health equity."
While silos are easy to fall into, Williams-Gilbert said taking advantage of interprofessional development events such as Thought Leaders can give attendees different perspectives to consider.
"Having (an) opportunity to engage with individuals around the US reminds us we are all together in this work," she said.
The Importance of Professional Development in Healthcare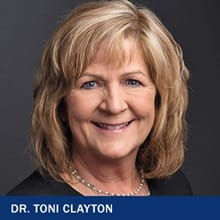 Professional development opportunities are necessary for healthcare because the field is constantly evolving — even more so now since the beginning of the pandemic, according to Dr. Tony Claytonan executive director of health professions at SNHU.
"Continuing education is important for those working in health professions to help individuals stay current on socio-economic, political, compliance and technological changes," she said.
Taking advantage of professional development is not only helpful to the community as a whole. It can also lead to strategic initiatives that directly impact revenue and operational efficiency as well as leadership growth, according to Clayton.
The SNHU nursing program's commitment to professional development, in particular, has not gone unnoticed. Last year, the SNHU Nursing program received the ANCC Nursing Continuing Professional Development Premier Award, which honors organizations that go above and beyond. "These organizations are role models and serve as exemplars in the field of NCPD to assist others to advance to excellence," according to the ANCC.
During the Thought Leaders welcome address, SNHU Provost Lisa Marsh Ryerson thank those involved in the conference's planning and setting the scene for important conversations around equity and access to healthcare.
"This wonderful convening, it reminds us that it is our interprofessional connections and we work with community-based organizations and, most importantly, our work with community members who will help us design solutions that we can scale to promote more health and well-being for all members of all communities," she said.
It's still possible to earn contact hours from Thought Leaders 2023. You can watch the recordings on demand by registering for the day 1 and day 2 sessions.
Discover more about SNHU's healthcare degrees: Find out what courses you'll take, skills you'll learn and how to request information about the program.
Rebecca LeBoeuf '18 '22G is a writer at Southern New Hampshire University. Connect with her on LinkedIn.
Tags:
health education curriculum
,
what is health education