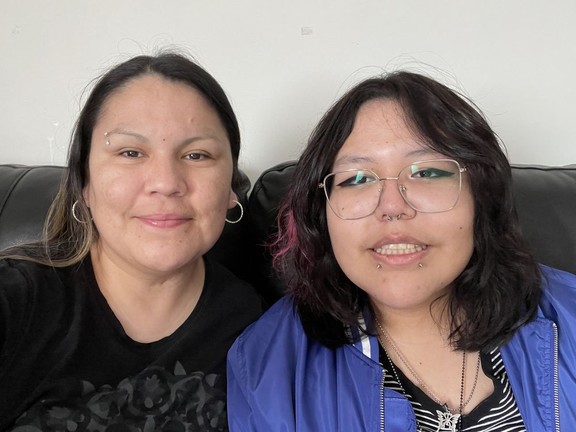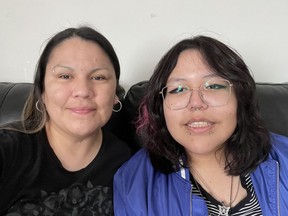 Article content
Illeanna Knott is preparing to graduate from high school next month.
Article content
The 17-year-old loves to draw and hopes to pursue a career in the arts after she finishes at her Brandon, Man., school.
Article content
For the first half of the school year, the teen juggled extracurricular activities and the challenges of classwork in the digital era. While most households have access to technology, some families, like Illeanna's, still face barriers.
In December, relief came when Illeanna became the owner of a brand new laptop after her mother put in a request with the Jordan's Principle co-ordinator at the Brandon School Division.
"It was really surprising. Almost felt too good to be true," Illeanna said in an interview last month.
Jordan's Principle requires governments to cover the cost of services for First Nations children and work out any disputes over jurisdiction afterwards.
Article content
The legal rule is named after Jordan River Anderson, a boy from Norway House Cree Nation in Manitoba, who died at the age of five. He spent his life in hospital while the Manitoba government and Ottawa argued over which level of government needed to pay for his care in a special home.
Illeana's mother, Elilah Monias, received help with school supplies for her two youngest children through Jordan's Principle, but without a co-ordinator it would not have occurred to her to request a laptop for her daughter.
"It's very helpful. I wouldn't have been able to do this for my kids. I wish there was, but there's no way," she said.
"I don't own a laptop. I never did. It's just something we can't afford."
Having access to a computer at home has allowed Illeanna to remain connected with her classmates and teachers. The teen uses it to work on and submit assignments, use online programs she previously couldn't access and communicate with others through video chat.
Article content
"I feel like I'm not behind," said Illeanna.
Historically, graduation rates for Indigenous students have been lower than their non-Indigenous counterparts. Manitoba government statistics indicate half of Indigenous students graduated on time in June 2022 compared to 91% for non-Indigenous students.
Low graduation rates have been linked to a disconnect between Indigenous and Western education, chronic underfunding for Indigenous students and systemic discrimination.
With this in mind, the Southern Chiefs' Organization, which represents 34 First Nations in southern Manitoba, decided to start a Jordan's Principle co-ordinator program. Last year, the advocacy group partnered with two school divisions to bring a Jordan's Principle co-ordinator into schools. Earlier this year, the organization added seven more school divisions as partners.
Article content
"(We're) really trying to support students and keep them in school to see them graduate," said Joni Wilson, wellness services lead for the organization.
The program teams up a co-ordinator hired by the Southern Chiefs' Organization with a school division. Families work with the co-ordinator to process requests in-house, meaning they don't have to go directly through the federal government and face unnecessary delays.
The group also has co-ordinators who work with the Children's Hospital of Winnipeg and a rehabilitation center in the city.
In the past year, Indigenous Services Canada has expanded the type of requests processed through Jordan's Principle and the methods for submitting them.
This has opened the door for families to access educational supports such as tutoring and speech therapy, Wilson said. Funding through Jordan's Principles can also go towards extracurricular activities that keep kids interested in going to school, as well as school supplies and fees.
Article content
The organization has supported at least 2,000 children through the program over 12 months.
Having Indigenous co-ordinators provides a sense of ease for caregivers, Wilson said.
"They feel very open to sharing and knowing that they're going to be respected, heard and listened to."
The River East Transcona School Division in Winnipeg signed on with the program in February. The division serves 18,000 students with approximately 2,300 self-identifying as First Nations, Inuit or Metis.
Before working with the Southern Chiefs' Organization, there was a "real patchwork" of access to Jordan's Principles within the division's 42 schools, which often led to support that was not as timely or robust, said Jason Drysdale, assistant superintendent of educational services and planning.
"With the Jordan's Principle position in our school division, we have a way to navigate that and get those barriers out of the way for families. And that's a good thing for kids and families," he said.
The school division received seven requests during the first month the program was running. That number jumped to 59 the following month.
"As an education system, our goal is to erase the achievement gap between Indigenous and non-Indigenous children," Drysdale said.
Tags:
education news stories
,
education news usa