If you observe a kindergarten classroom, its games, songs, stories and activities might seem to be just for fun.
But play-based learning helps children develop skills and knowledge before elementary school and provides an essential foundation for learning in later years.
The framework guiding Ontario's full-day kindergarten emphasizes play-based learning, which has demonstrated successful learning outcomes in kindergarten and beyond.
What if we could discover key features of early child development that correlate with strong learning pathways through high school? Educators could use that information to ensure all students, especially those who are struggling in school, are getting the supports they need, when they need them.
Our research documents how we established a valid data resource that could chart student learning over time. This research reports on the first steps of a much larger longitudinal study based at McMaster University and Ontario Institute for Studies in Education.
Early support matters
Research tells us that earlier we provide individualized supports to students, the more positive their effects.
But to help achieve that goal, we need data — specifically data that tracks children's development and learning from their early childhood through their adolescence.
Ontario is Canada's most popular province, yet for decades it has lacked such data.
Before our research started, we possessed two separate datasets that, if combined, would provide an array of crucial measures of children's demographics, their perceptions of themselves as learners, their routines in and out of school, the languages ​​they use at home and attributes of their neighbours.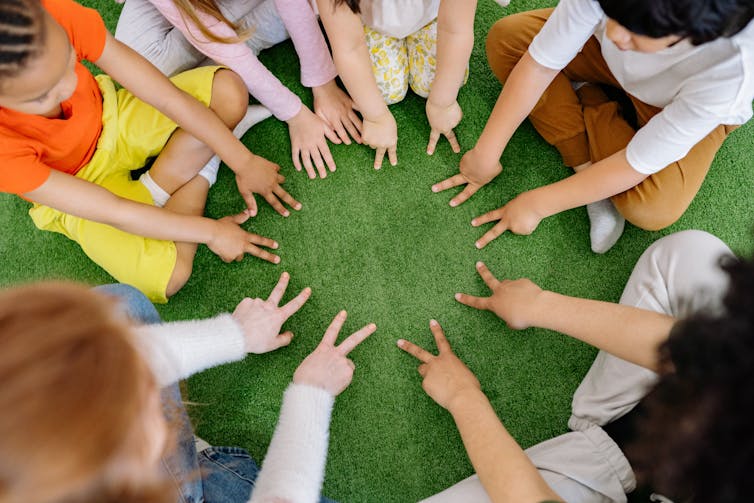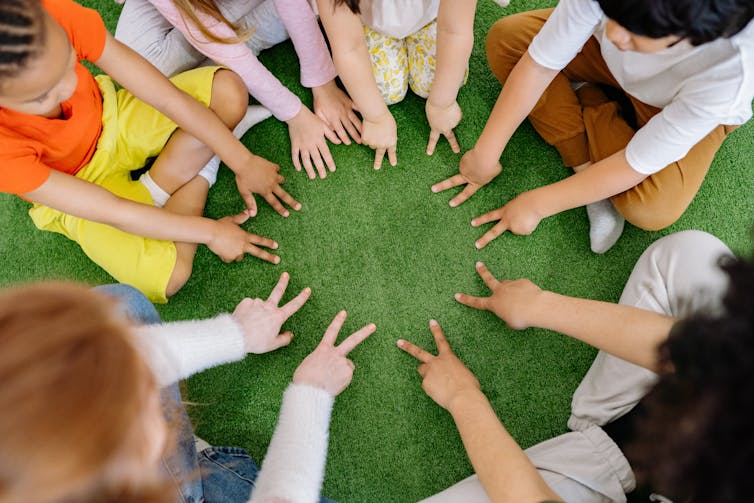 data sources
One dataset had been gathered using the Early Development Instrument (EDI). This is an assessment tool, validated by extensive research, that gauges early childhood development and readiness for school learning. In kindergarten, using the EDI, teachers assess children in five developmental domains: physical health and well-being, social competence, emotional maturity, language and cognitive development and communication skills and general knowledge.
---
Read more: Writing and reading starts with children's hands-on play


---
The other dataset holds Ontario students' literacy and numeracy achievement during primary, elementary and high school. These data were gathered through Ontario's Education Quality and Accountability Office (EQAO).
A core challenge has been successfully linking information from two datasets — one containing only kindergarten students and another containing only elementary and high school students — when both are anonymized and lack common identifiers.
Half of students linked
But by adapting extensive protocols developed by data scientists to link such datasets, we used information on students' date of birth, sex, school board, school, language program and language background (if the student was learning the language of instruction, English or French , as a new language) to successfully link approximately half of all students, and then validate that linkage.
The team's most recent paper describes this protocol in detail.
The EDI was administered in three-year cycles within Ontario in the time frame we studied, from 2004 to 2012. It was not possible to match all the cohorts completely, as some years were interrupted by job action and the COVID-19 pandemic.
The resulting dataset contains extensive information on over 150,000 children who started kindergarten from 2004 to 2012. Both the EDI and EQAO datasets cover all of Ontario's 74 school districts, and although the process of linking necessarily resulted in a reduced dataset, the differences between linked and unlinked samples were small.
Understanding where to allocate resources
We will use linked data to examine which childhood indicators are associated with later successes or struggles. The team is currently examining variation in high school literacy achievement that is associated with children's language and cognitive development in kindergarten. Early results suggest these developmental skills measured in kindergarten are meaningful predictors of academic and other outcomes well into high school.
---
Read more: New research shows quality early childhood education reduces need for later special ed


---
The research plan is to examine different patterns of literacy achievement in elementary and high school, and to explore the predictive power (if any) of kindergarten linguistic and cognitive skills.
Such research can support school administrators and policy makers with solid evidence to allocate resources, starting with children's earliest years in school.
Tags:
is kindergarten free
,
kindergarten or kindergarden